Hawaii 2006 Day 3 and 4
Max's Vacation Adventure 2006


Hawaii
Australia
Last updated-Sunday, March 11, 2012 Credits here
Day 3 in Hawaii 3/7 April 8 2006
We woke up and got outside immediately to try to catch lizards. We were unsuccessful because as we had found out the hard way that they only came out when it was really bright and sunny out so instead we played tag which wasnít too much fun because someone Iím not saying who, Andy said we were too fast for her. So instead we all ended up doing homework. Later though we went to Kailua Kona and shopped for a while, I got a bracelet, a toy car like the one I got last time when I was in Hawaii, and a beach ball. We went to a beach then but the waves were HUGE! But we went in anyway. I figured out that if you get right next to the wave it picks you up and if you paddle itís like boogie boarding without the board. Later instead of going back home we went snorkeling and I saw a puffer fish, a clown fish, a 2 ft long fish that was red, yellow, green, blue, and purple, the Hawaii state fish, and I swam with a sea turtle. Exhausted, we went home and fell asleep.

Lizards are everywhere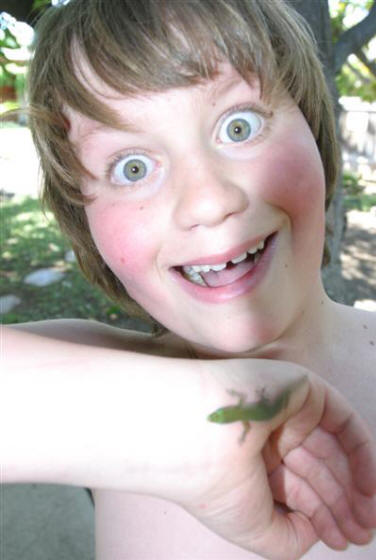 Kona Style Kailua Kona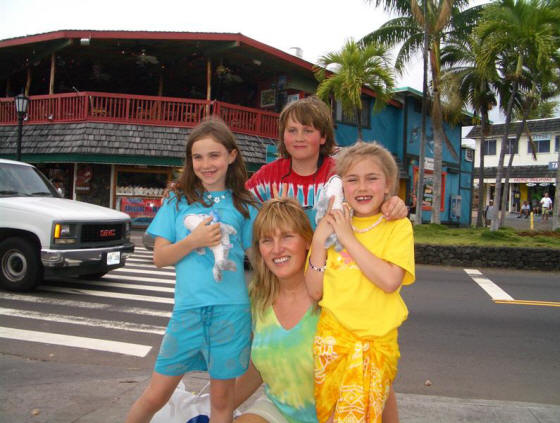 Major wave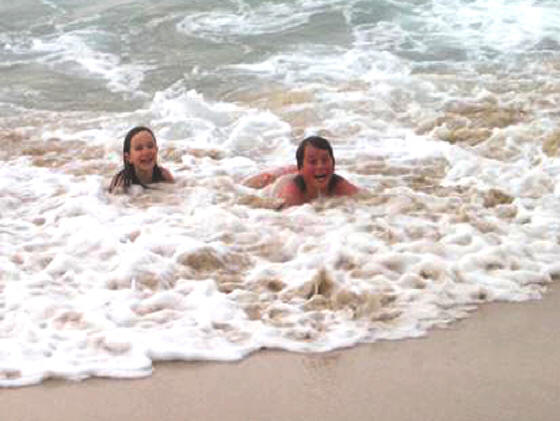 Day 4 Hawaii 4/7 April 9 2006
We woke up and had breakfast, then I went outside and climbed trees after getting bored with that I went to see if there were any geckos outside yet, there were and I caught a few. Later on our good friends Holly and Robert came over and we all went to the beach. While we were there we played in the water for a while but there wasnít really any big waves so I just waded (waited hahahaha) around. For a while I played in the sand, then a huge wave came and we started to play in the water more. Afterwards we got ice cream. I got a volcano (banana ice cream with strawberry swirls and Oreo crumbles) and roasted coconut double scoop. We got home and had a supper of spaghetti and hamburgers. I fell asleep soon afterwards. Hereís five more words Craig

Buried alive help me.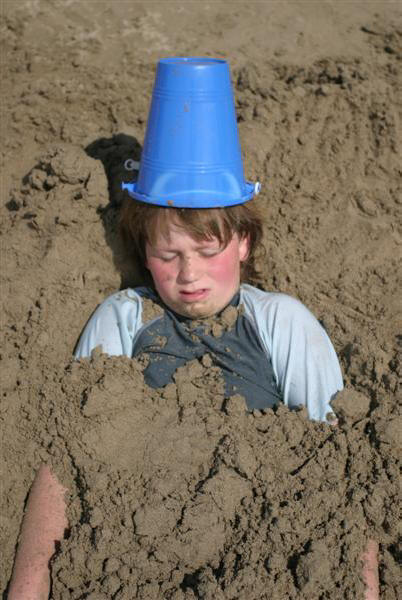 Climbing Hawaiian trees