Hawaii 2006 Day 7 Off to Australia !
Max's Vacation Adventure 2006


Hawaii
Australia
Last updated-Sunday, March 11, 2012 Credits here
Day 7 in Hawaii 7/7 April 12 2006
Today, since it was our last day we went to the beach near the cottage and tried to snorkel but we kept on stepping on thorns and there were just too many rocks so we went to another beach called beach 69 but when we got there we had forgotten our snorkel stuff so dad drove back and got our snorkel stuff. When we had our stuff we went and saw a ton of fish (I got some pictures with the underwater camera.) After we had our share of salt water we went back to the house and had dinner with Wendy while Mom Dad Dee and John went out for supper. I had made a new friend named Jason who was 5 and he came with us when we went to get ice cream at a store that was playing live whale sounds from the bay. After we finished our ice cream we drove back to Mango Hale and Jason played for a while. Jason left and we watched T.V. for a while then went to bed.
Iím going to miss Hawaii.

Dee is an incredible chef-Ahi Tuna w papaya salsa Wow !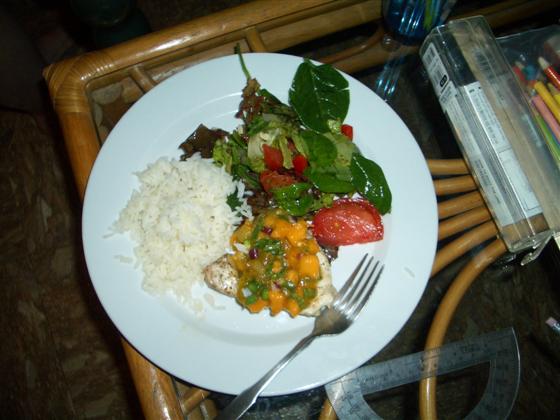 The turtles were amazing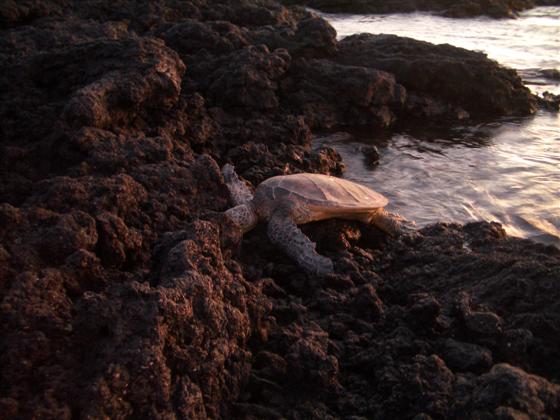 Andy and Morgan on the beach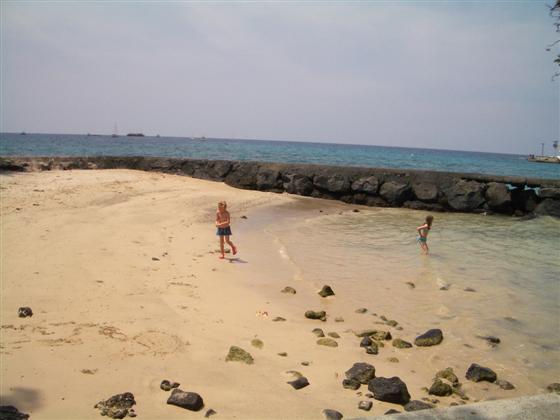 Spencer Beach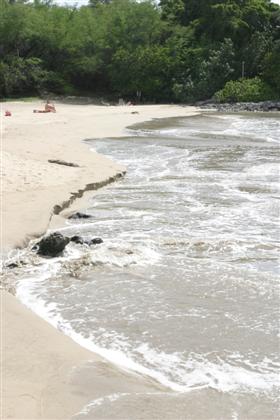 Good Bye Hawaii..